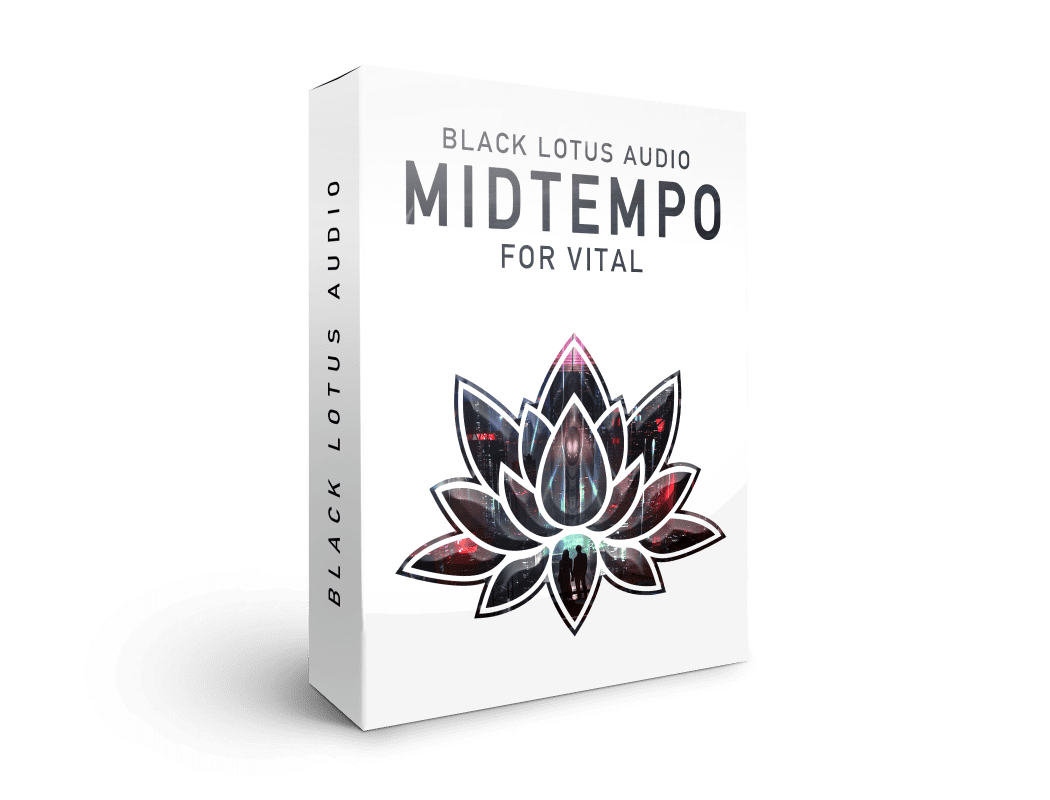 Midtempo – or midtempo bass – is known for its stompy, four-on-the-floor drum beats, heavy basslines, and dark atmospheres that have been popularized by artists such as Rezz, 1788-L, and Notaker.
And without a doubt, the popularity of Midtempo has exploded in recent years, causing the genre to become influenced by genres such as brostep, electropop, trap, and more.
Inspired by this incredible genre, our team of expert sound designers became determined to create a pack of free midtempo presets that capture the essence and power of the genre!
Armed with Vital – our favorite synth – we got to work creating 16 presets specifically made to help you create Midtempo tracks of your own.