If you're looking for the best free sample pack websites, you're in the right place. 
We've compiled a shortlist of the top three websites where you can find hundreds of free sample packs, preset packs, MIDI packs, and more.
All of these websites are unique in the way that they only post about free sample, preset, and MIDI packs. 
So, in essence, they act as hubs where people can search for and find free packs without having to sift through pages of misleading google search results.
There are hundreds of free packs on each website, so there are literally tons of samples for you to download.
Check them out below and find some new sounds to use in your music.
Also, be sure to grab all the free packs from our free downloads page. We have a bunch of free sample packs, preset packs, and MIDI packs that you can download free of charge.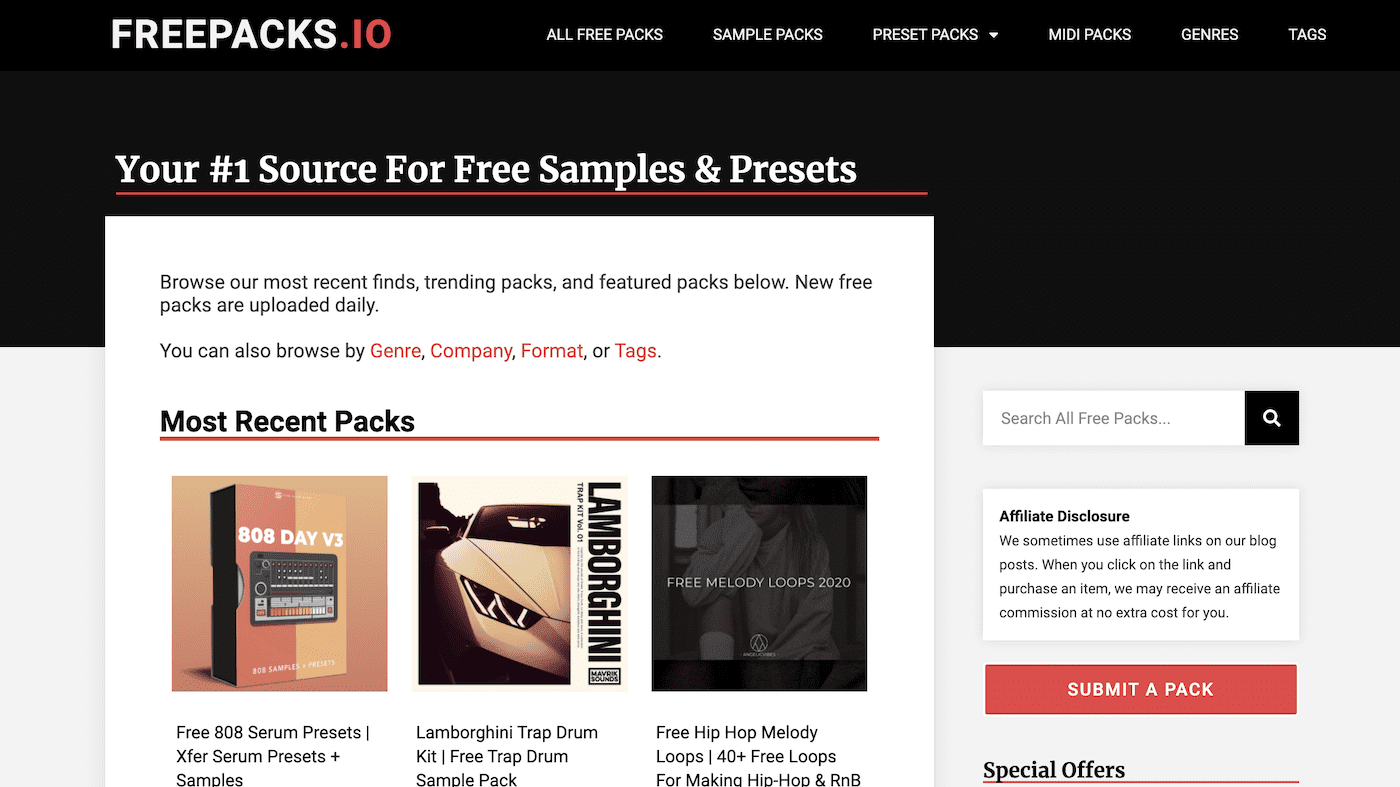 The first website on our list is
freepacks.io
, which is a relatively new blog that focuses mainly on free samples, presets, and MIDIs. 
And since most of our customers/readers are Vital fans, we figured you would be really excited to dig through this one!
At the time of writing, they've posted 200+ free packs to their site. These packs range from drum kits to midi packs and cinematic fx packs. 
They cover all genres and styles, so be sure to give them a look and find some fresh sounds to use.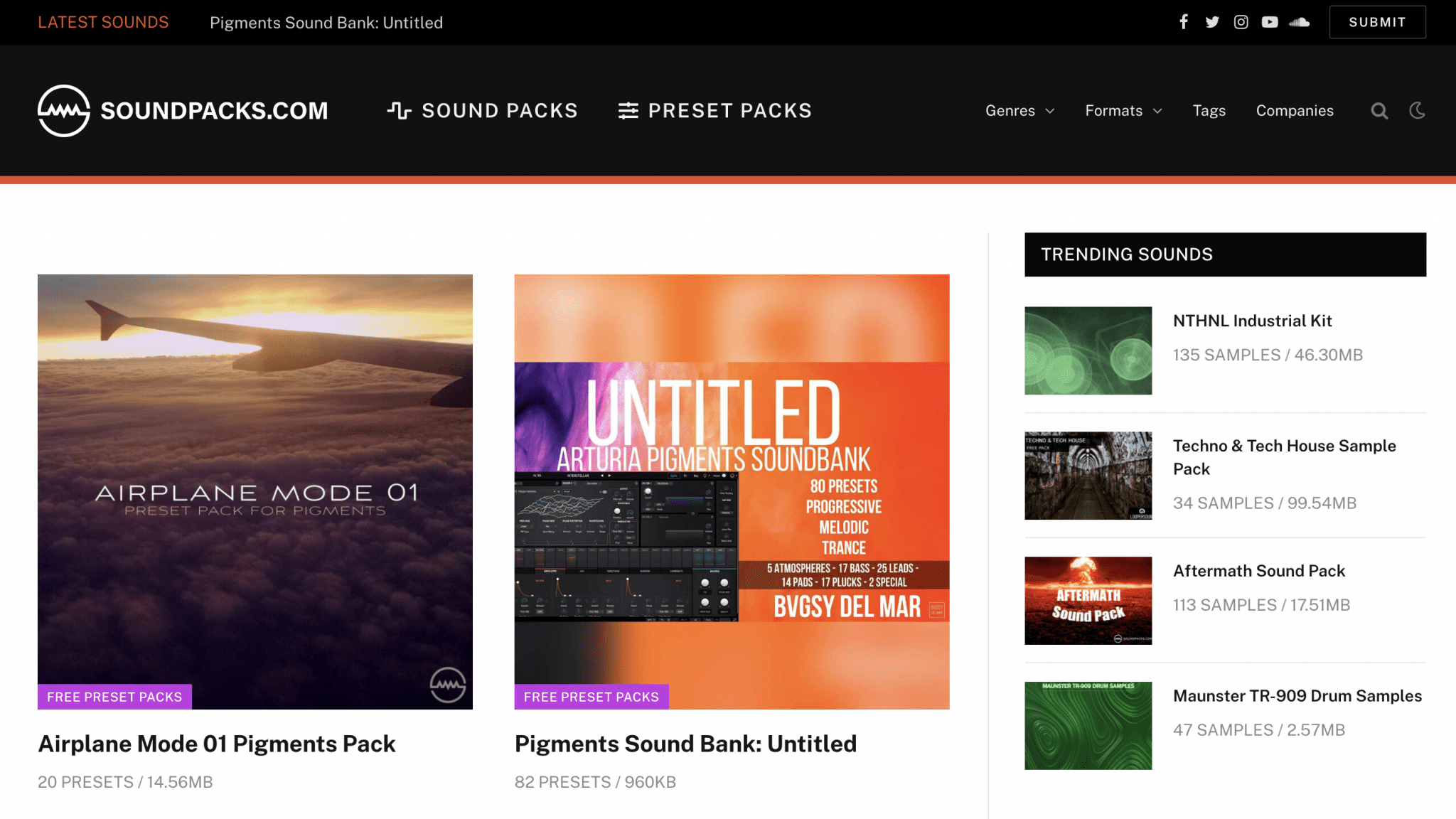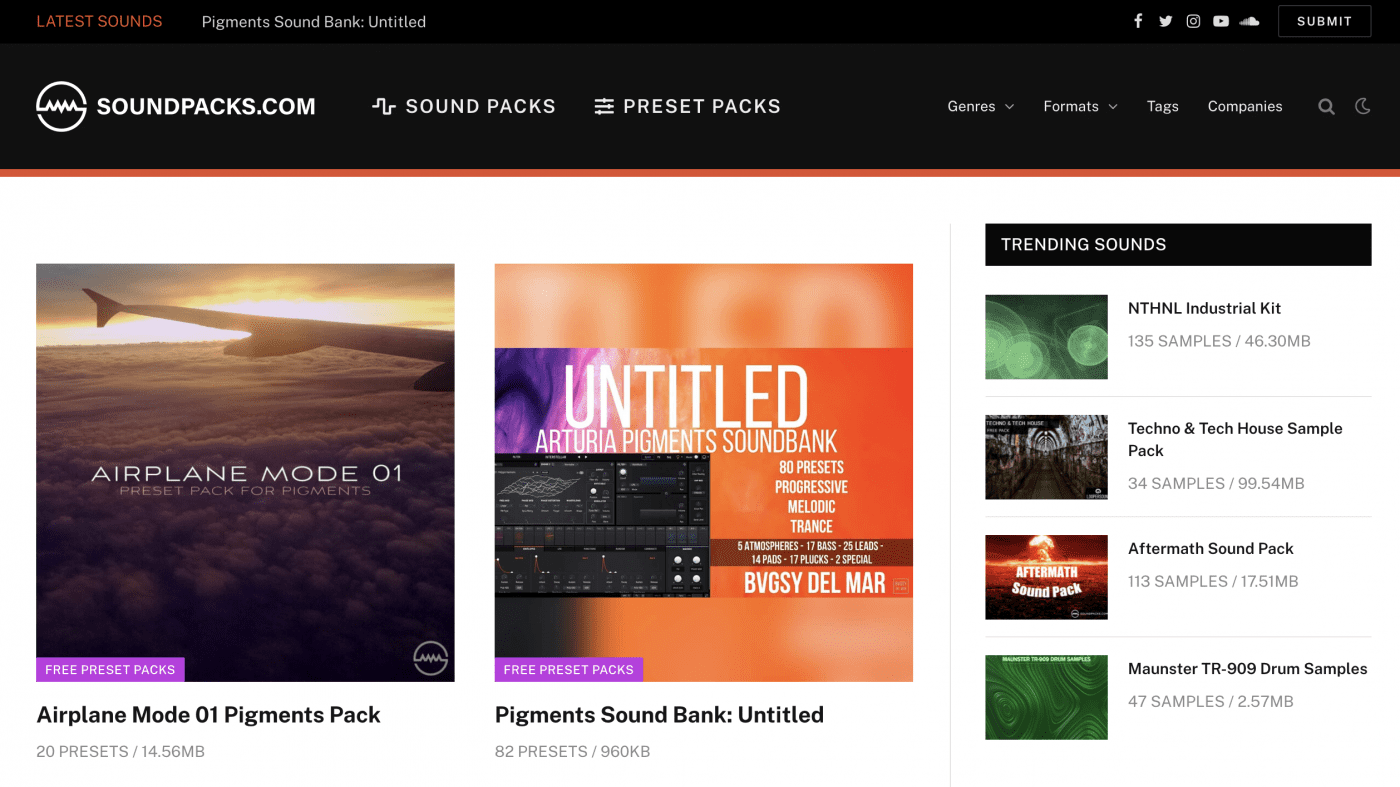 Soundpacks.com
has been around for a long time now, and their catalog of free sounds proves it.
They mostly focus on free sample packs and serum presets, but they have a few other formats available as well.
And while soundpacks.com is updated less often and has less variety than the other sites on this list, they make up for it with their surprising amount of direct downloads.
They're not labeled as such, but many of the free packs on the site are actually available as direct downloads.
This is a huge plus and saves producers the headache of having to go through a bunch of different download gates.
Overall,
soundpacks.com
is a great resource for finding new packs. So give them a look and see what kind of new sounds you can find!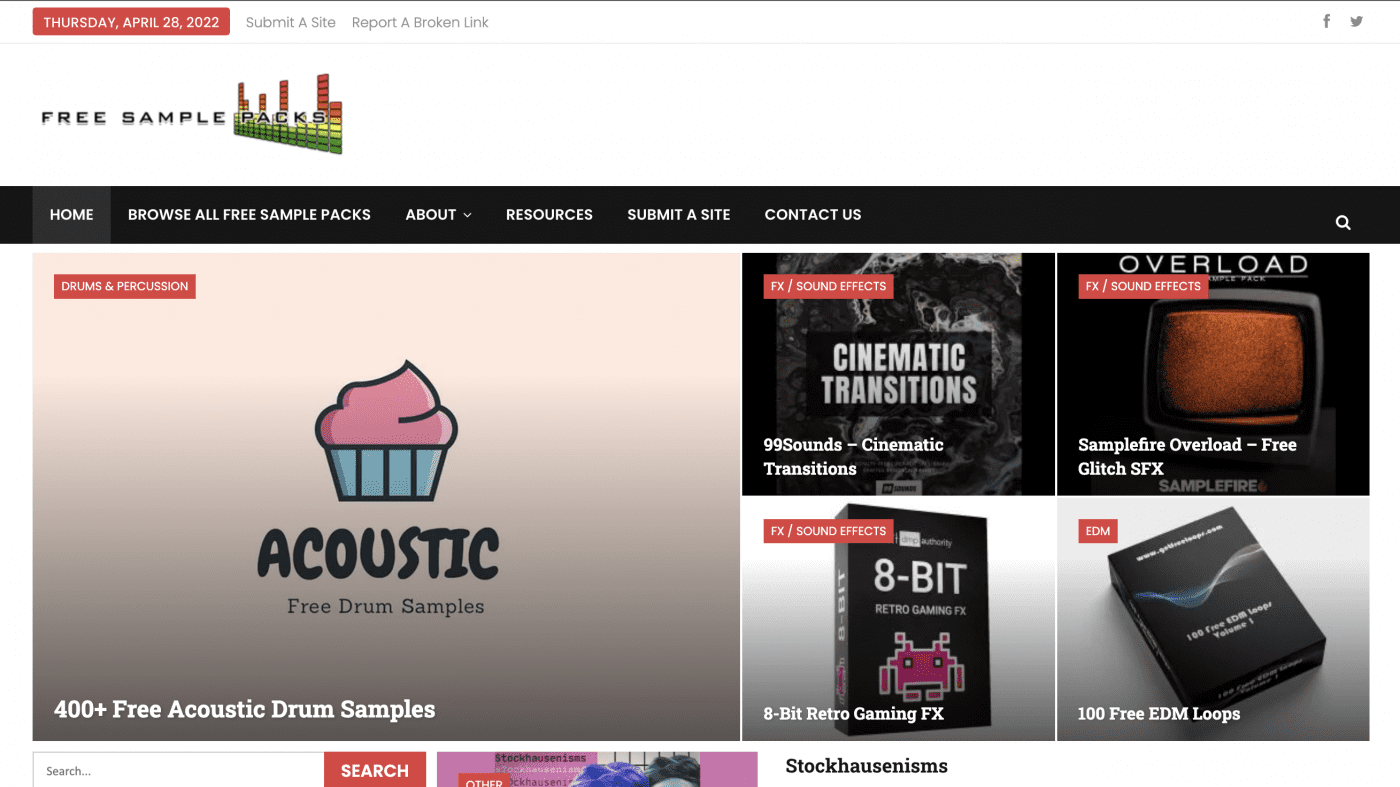 They update the site almost every day with new packs and have a huge catalog of free sample packs to dig into.
And while they don't usually post free preset packs, they make up for it by including some really unique and niche sample packs from smaller creators and companies who are just starting out.
So if you dig a bit, you can find tons of unique samples that nobody else is using!
Their
hip-hop/rap collection
and
vocal pack
collections contain a bunch of packs that are especially unique, so give those a look if you don't know where else to start.
Conclusion: The Best Websites For Free Sample Packs
All three of the websites above offer hundreds of free sample and preset packs for you to use in your music.
So if you're new to production and looking to save money, these sites can be a great option for you.
However, if you want the absolute best sample and preset packs available, check out the premium packs on our shop.
All of our presets and samples are designed to work together and provide you with all the tools you need to create pro-level music.
With all of that said, we hope you enjoyed this post and found it helpful.
If you did, please share this post with your friends so they can learn about these free sample pack websites!
Share These Websites With Your Friends