Learn how to install Serum presets in this guide for Mac and Windows users!
Serum is an amazing and popular synth that has dominated the electronic music scene for years.
So it's no wonder that there are tons of 3rd party presets available to download!
But how do you install all of these presets?
To learn how to install new serum presets, wavetables, or skins, simply follow these directions:
How To Install Serum Presets – Step #1
Inside of Serum, select Menu-> Show Serum Presets Folder.
Open up Serum in your daw and navigate to the menu button in the top right corner.
Once the menu pops up, select the "Show Serum Presets Folder" option.
How To Install Serum Presets – Step #2
Next, put the folder containing your new presets inside the now-visible "Presets" subfolder.
After clicking "Show Serum Presets Folder", the Presets folder within your Serum library will pop up. (It doesn't matter if you're on Mac or Windows, the proper file will be located.)
Now you just need to drag your new sounds into that folder and then head back to Serum within your DAW.
Note: If you're installing wavetables or skins, simply choose either the "Tables" or "Skins" folder, depending on what you're installing. Other than that, the rest of the steps are the same!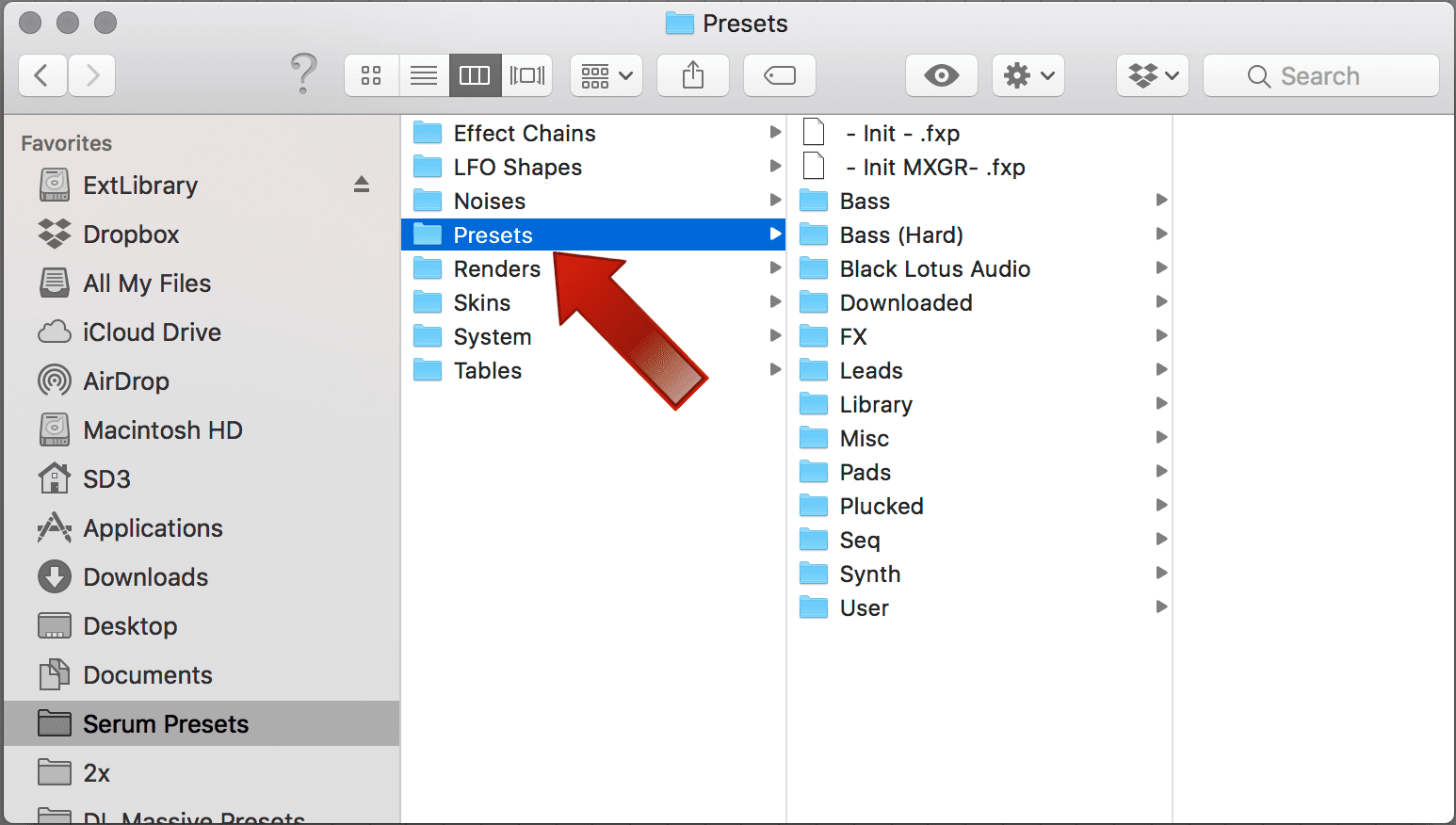 How To Install Serum Presets – Step #3
Once you're back in Serum, select Menu again but this time choose the "Rescan folders on disk" option.
Now your new presets should appear in the menu/browser!
Super easy, right?
We recommend using dedicated sub-folders within your Serum library to keep things organized.
Folders like "downloaded packs" and "user" are great starting points for keeping the sounds you download separate from the sounds you create from scratch!
But, it's up to you how organized you want your library to be, and thankfully Serum makes that super easy!
Summary
Now you know how to install serum presets and manage your user library!
We hope this post was helpful, if you still have questions or problems with Serum, try the following:
Make sure you're using the most recent version of Serum.
Head over to the Xfer Records forums and do a search for your problem, chances are it's happened to someone else.
If you can't find anything post a question and someone – maybe even King Duda himself – will help you out.
Share This Guide With Your Friends