This week's Midtempo production challenge is a wrap!
We host weekly music production challenges on our Discord server to help producers break out of creative ruts and find inspiration in the studio.
A new challenge is launched every Friday, and competitors are given until Sunday morning to complete their entries.
Some common challenges you might see are sample flips and "make X genre" challenges using one of our free packs.
No matter the challenge or theme, these challenges are a great way to flex your creativity, try new ideas, and connect with others in a low-stress and supportive environment.
For this week's music production challenge, competitors had to use our Midtempo For Vital preset pack to create a Midtempo buildup and drop inspired by the theme of "Cybernetic Takeover"!
Our competitors were given two days to create their entries, and the results from everyone were amazing!
After a fierce battle, it would ultimately be Gami who would be crowned as this week's champion!
Thankfully, Gami was kind enough to share his production process with our community so that others can learn from his approach!
Here's Gami's winning entry in this week's Midtempo production challenge!
Continue reading below to hear how he went about creating it!
Track Breakdown By Gami – Midtempo Production Challenge
Hey! It's Gami!
This was another really fun one for me, I'd never really done Midtempo before so was looking forward to trying out the genre!
So, let's start at the beginning.
The track opens with a quick build, as submissions had to be under a minute, and I wanted to save most of the space for a drop.
The foundation of this build is a strange downsampled pad. This was originally a "Hyper Light Drifter" inspired Serum patch, a very analogue sounding saw with lots of vibrato.
I then stacked a few effects on it within Serum to create a more dystopian, crunchy pad, much more fitting for a Cyberpunk-ish midtempo theme.
The percussion in the build-up is relatively simple. A snare loop that plays a syncopated rhythm, a kick roll, and some automation to take out the lows as the drop approaches.
My favorite part of the intro is the Titanfall 2 samples I put in. These are sound clips that the foot-soldiers say.
I also used some sound effects from the game as risers and exciters just before the drop.
I distorted all of these samples slightly to make them more "raw" and automated a lowpass to introduce them, sounding like they were getting more urgent.
In the intro, there is also a less effect-heavy version of the drop synth, but I'll cover how I made that in a second!
Ok, so, onto the drop!
For the percussion, I used a simple stompy kick, a snare with some gated reverb for that 80s feel, and a ride on every beat.
There are also some crashes and a stretched and resampled version of the main lead acting as a strange down lifter.
This also cuts off at a bar line to make it seem more sudden.
Then, I introduce a hat in the second half of the drop to keep things interesting.
Looking back, a more impactful offbeat hi-hat could have made these a lot better. I felt it was missing that after listening to it again.
Here's the bit you've probably been waiting for, the main bass.
This was the "Edgelord" preset from BLA's new, free midtempo pack.
I knew I'd want to go with something insanely distorted, so I put some EQ and effects on for stereo width and to take out some of the highs.
This is the version that plays in the intro.
Then, I absolutely annihilated it with the "Rusty Bits" distortion from iZotope Trash 2.
In the second half of the drop, I add a different filter before the distortion, bringing out different harmonics and making a more screechy sound.
With hindsight there are things I would change, as the distortion is too intense, and there's actually a wrong note in the midi, but don't tell anyone!
Every 8 bars in the drop there's a little synth fill, which is made up of 2 synths.
One is a Reese saw, which I made by taking this wide phasey saw:
And adding a second, similar oscillator, but one semitone up.
This creates that "beating" Reese effect you hear here:
The second part of the fill, the very digital sound, is made by AM modulating a sine from a saw:
Feeding that into a comb filter:
And then into a ring mod and a Disperser:
In the background of the drop is a little hover, made by taking the "Impostor" preset from the pack:
Adding a comb filter, downsample and reverb, to get to that crunchy yoi:
Finally, I added some super high-pitched resamples of the main bass as more percussion, a few more Tf2 samples in there as ear candy, and there we have it!
Here's the end result!
I hope you learned something from this track breakdown.
If you did be sure to join the Discord Server and let us know!
There are so many talented people in there with even more music production tips and tricks to share!
Have fun out there!
-Gami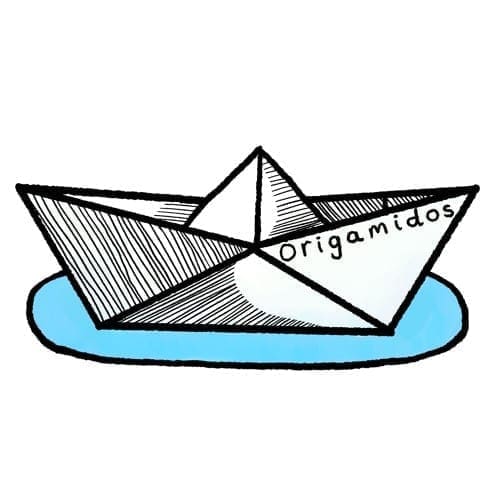 MEET GAMI
Gami is a music producer from the United Kingdom and a frequent victor in our weekly competitions! Check his music out here!
Summary
Huge thanks to Gami for doing this write-up.
We hope that it inspires you to get creative with your productions, use Tf2 samples, and to go crazy with the distortion!
If you're looking to generate new ideas, find inspiration in the studio, and learn alongside other producers, join in our weekly challenges!
Our music production challenges are open to producers of all skill levels and genres and are focused on helping producers hone their craft in a safe and constructive environment.
Thanks for reading, and thanks again to Gami for the write-up!
-Team Black Lotus Audio
P.S. Don't forget to grab our free Midtempo preset pack from our free downloads page!
Share This Post With Your Friends